By
Jwosty
Date
2011-08-05 16:09
Edited
2011-08-05 16:20
I am in the process of making a game halfway from being inspired, and being a clone of SkyBurger. I've got most of the basics down: A main menu (which only has a play button and a picture) and basic gameplay that is somewhat entertaining.

If you haven't heard of SkyBurger, it's an iPod/iPhone app in which burger ingredients are falling from the top of the screen, and you have to catch the correct items then a bun to finish it off. I am attempting to get something similar in Ruby/Gosu; so far so good! Feedback would be appreciated. Also, one last thing: I am not a very good computer artist, so images for side views of the various ingredients would be appreciated (patties, cheese, tomatoes, lettuce, bacon, onions, pickles etc). I have rough drafts for some of these (you can see them in the screen shots).

Images of the current version are attached. (edit) I also attached the current version of the project, and will continue to do so until finished. Thanks!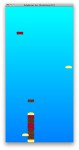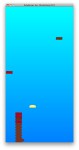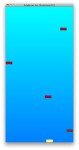 By
ExplodingCookie
Date
2012-04-25 22:33
Edited
2012-06-26 03:38
Here are some redoes of the existing ingredients.
Very nice clone by the way :)
RubyBurgerTextures.zip
Thanks! It was very fun to build; I'm no longer working on this (but I'm considering doing this in another java-based library -- Slick2D). You can message me on GitHub if you want push permissions (I don't know how to do that at this point, and I won't learn if I don't need to) and do anything you can think of with it. Just as long as it doesn't create spam or something when you open it ;)
Powered by mwForum 2.29.7 © 1999-2015 Markus Wichitill